MULTUS U Series of intelligent multitasking machines achieve the ultimate in process-intensive machining

17 Oct 2013
Okuma has launched the MULTUS U Series of intelligent multitasking machines with orthogonal 3-axis construction.

The MULTUS U Series can accommodate a wide range of workpieces with a large working range—maximum Y-axis travel of 300 mm (1.3 times our previous machines)—and a total of 17 types of spec extensions, including a lower turret, opposing spindles, and longitudinal expansion.

Machining capacity is on a par with that of machining centers: 602 cm3/min for milling and 5.0 mm2 for turning (S45C: 1.7 times our previous machines). This high machining capacity is aided by a highly rigid structure displays its strength even with difficult-to-machine material. The Thermo-Friendly Concept serves to maintain stable machining accuracy over long times with dimensional changes kept to within 10 μm as ambient temperature changes 8°C.

Also available are the OSP-P300S with "Easy Operation" and the Collision Avoidance System that give users both good machining performance and ease of use.

MULTUS U series machines are the ultimate in multitasking machines, bringing together high accuracy, high rigidity, high tech, integrated operations, and various requirements on a single machine.
→Click here for information on the MULTUS U series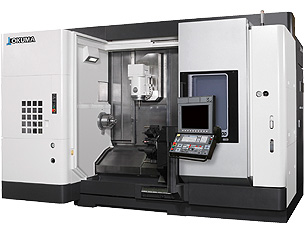 MULTUS U 3000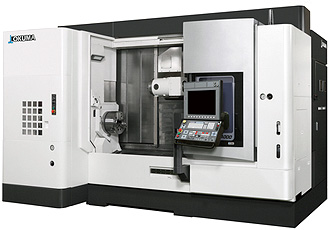 MULTUS U 4000
Optional operation panel with 19-in. display (Standard in certain markets.)