About Okuma
SDGs & CSR
Initiatives on SDGs
Since the Company's founding, it has continued to deliver machine tools into the world, and has been involved in the development of the manufacturing industry. In recent years, with the aim of realizing a sustainable society, companies are required to implement initiatives regarding the Sustainable Development Goals (SDGs) advocated by the United Nations. Based on its Mission Statement, the Company will promote initiatives aimed at achieving SDGs through the machine tools business, and link them to the resolution of social problems and the sustainable growth of the Company.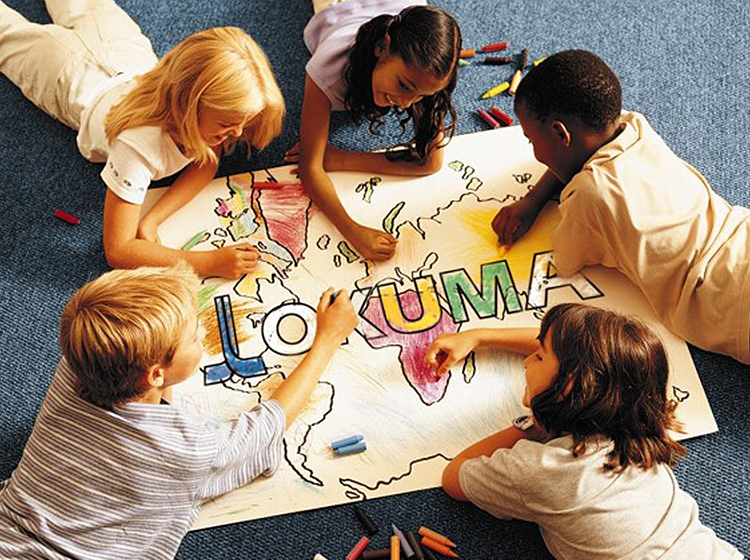 Okuma's Initiatives on SDGs
Goal
Themes
Main social issues Okuma is tackling
Corresponding SDGs
Contribute to the sustainable growth of the "monozukuri" industry by innovating
Development and supply of environmentally friendly products and technology

Reduction of CO2 emissions
Efficient utilization of natural resources

Reducing the environmental load in the production process

Reduction of CO2 emissions
Preserving water resources
Efficient utilization of natural resources
Reducing the discharge of chemical substances and waste materials
Recycling waste materials

Providing solutions that achieve improved productivity

Improving resource utilization efficiency, and providing clean technology and production methods and processes that consider the environment
Efforts in mass customization
Providing automation and unmanned operation solutions
Goal
Themes
Main social issues Okuma is tackling
Corresponding SDGs
Develop human resources that are the source of innovation
Promote research into advanced technology and the learning of advanced skills

Access to high quality education

Promote diversity

Promoting women in the workplace

Make an environment that is easy to work in

Meaningful rewarding work
Gender equality
Safe and secure labor environment
Toward a Better Environment with Quality Products
Promotion of environmentally-friendly manufacturing
Compared to standard consumer products, machine tools have a longer usable life and are reused as a source of metal when disposed of.
Okuma promotes the reduction of environmental burden throughout the entire life of our products in order to contribute to a more sustainable society.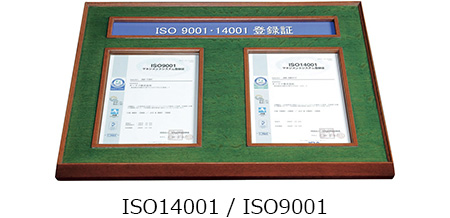 Environmental and Quality Policies
Environmental Policy:

Aiming to harmonize a balanced coexistence between nature and humans, we strive to contribute toward a better environment through our corporate activities.
Quality Policy:

We will deliver the best products and services under the motto "Customer First."
Behavioral Guidelines:

As a world leading company in machine tools, we will continue to manufacture products that satisfy our customers and protect the global environment.

1. Our objective is to be trusted by society through our compliance with environmental and quality related laws and regulations, and other requirements.
2. We will work on the following as priorities to protect the environment and assure the quality of life to by preventing environmental pollution and making improvements to these issues continuously.

(1) In order to meet customer requirements and expectations, we will manufacture products with low environmental impact through continuous improvement and initiatives for innovation.
(2) We will practice corporate activities for manufacturing services that are environmentally friendly and reduce

muri, mura, and muda

(unreasonableness, inconsistency, and waste).

In order to achieve these policy goals, we have set environmental and quality targets, make sure all employees are aware of the contents, and regularly review them to maintain their appropriateness.
Examples of our efforts
Thermo-friendly concept environmental economic effects

Our company believes it is our social responsibility to provide environmentally friendly products through the implementation of environmental management in accordance with ISO14000.
One of the leading examples of these efforts is Okuma's "Thermo-friendly Concept" intelligent technology. This allows for processing precision to be maintained at a constant level without being affected by ambient temperature. This eliminates the need for temperature control in order to maintain precision, cutting both electrical consumption and, as a result, CO2 emissions.
We will continue to promote "next generation manufacturing" which minimizes environmental burden while improving productivity, and developing products which are friendly for both our customers and the environment.
Efforts to save energy at our Dream Site factories

At the headquarters plant, Dream Site 1 (DS1) has about 500 solar panels installed on its walls and about 3,800 solar panels on its roof.
At DS2, geothermal energy is used in cooling and heating the factory. We are promoting energy efficiency with the use of high thermal insulating panels on outer walls, LED lighting, inverter control of air compressors, electric heat pumps and other means, and have reduced energy costs 30% from the past.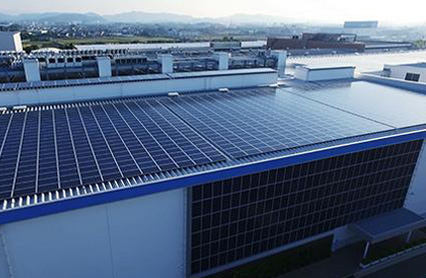 Research and Training
Okuma Machine Tool Technology Institute being established at Nagoya University
In April, 2017, Okuma Corporation and Nagoya University have agreed to establish the Okuma Machine Tool Technology Institute with the aim of promoting research and education in machine tool engineering, and it started operations in April, 2020. With the establishment of the Okuma Machine Tool Engineering Technology Institute in the city of Nagoya, a global center of manufacturing, Okuma will strengthen basic research on machine tools and help educate engineering students who will have the ability to act globally.
Summary of "Okuma Machine Tool Engineering Technology Institute"

1. Location: Nagoya University Higashiyama Campus, Furo-cho, Chikusa-ku, Nagoya, Japan
2. Approx. 1,500 m2 (3 floors above ground, 1 floor below ground)
3. Uses:

・To conduct machine tool research, education and practical training at Nagoya University
・To promote global, leading-edge research in conjunction with the Okuma Machine Tool Engineering Endowment program.
・For utilization by the Nagoya University School of Engineering and Graduate School of Engineering. For use as a venue for academic conferences, research seminars, and international conferences.