Okuma develops the OSP suite, a next-generation CNC that evolves from machine controller to "monozukuri" controller

06 Nov 2014
Okuma has developed the "OSP suite," a next-generation CNC optimized for monozukuri.

With core Okuma "Intelligent Technology," "suite apps," and "suite operation," the OSP suite is a next-generation intelligent CNC that provides Okuma's Premium Solutions and monozukuri service.

It combines Okuma's continuously evolving Intelligent Technologies—the Thermo-Friendly Concept, Collision Avoidance System, Machining Navi, and 5-Axis Auto Tuning System—with "suite apps" that include Okuma application software, apps jointly developed with tool, measuring equipment, and system manufacturers to solve customers' shop floor problems, as well as premium apps that digitize production and machining instructions and setup information to make each monozukuri process more efficient.

Operators can enjoyably use the "suite touch," a new operating sensibility suited to their own shop floor in order to achieve a creative operating environment by freely creating operating screens.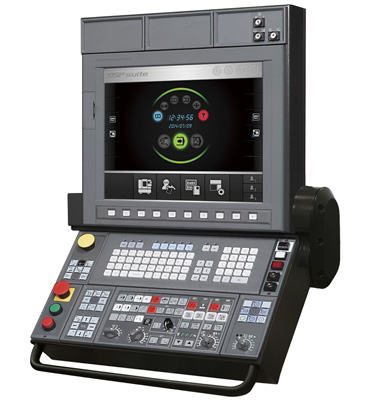 OSP suite