Case Studies
Okuma—A comprehensive CNC machine tool manufacturer.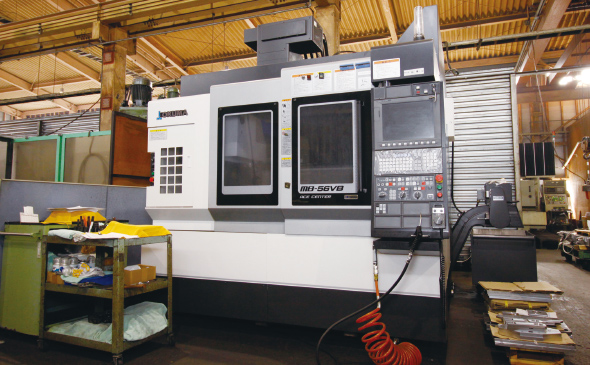 Industry

Die/Mold Applications
Kanto Steel Corporation
Issues

Improving productivity in high-mix low-volume manufacturing

Achieving ultra-high-mix, low-volume production, with infinitely variable die/mold materials, sizes, and shapes, even with many one-off jobs.
Worked hard to improve productivity, but still not achieved after several years.

Effectiveness

The search for better programming and setup operations intensified.

With the MCR-AF double-column upgrade and MB-56VB vertical machining center, these two machines were linked with Okuma's Connect Plan to visualize their machining status.
Operating hours and downtime are indicated by bar graphs and pie charts, and the efforts to search for better programming and setup changes became energized.
By automatically accumulating operating rates and operation/alarm histories, the problems we couldn't see before came out of the woodwork.
Customer Information
Kanto Steel Corporation
Head Office

4495 Sakado-cho, Mito City, Ibaraki Prefecture
Website
Incorporated

1982
Business

Wholesaler trade of special & stainless steels, manufacture and sales of machined die/molds, manufacture and sale of machined steel products
Okuma Products/Technology
Learn more from the customers in the USER'S VOICE Vol. 12 pamphlet.
Also see the Okuma product brochures.
• Member registration (free) is required for downloads.