Ease of use
No need for expertise in robotics or engineering system integrators
Robot motion paths are automatically generated by Okuma's ROID Navi, a navigator developed for machine tool operators.
Easy machine tool or robot operation—by any operator
Okuma's intelligent machine tool CNC enables real time gesture control of both the robot and machine tool.
Ease of use
With the pulse handle of the machine tool, fine adjustment of the robot position can be easily performed.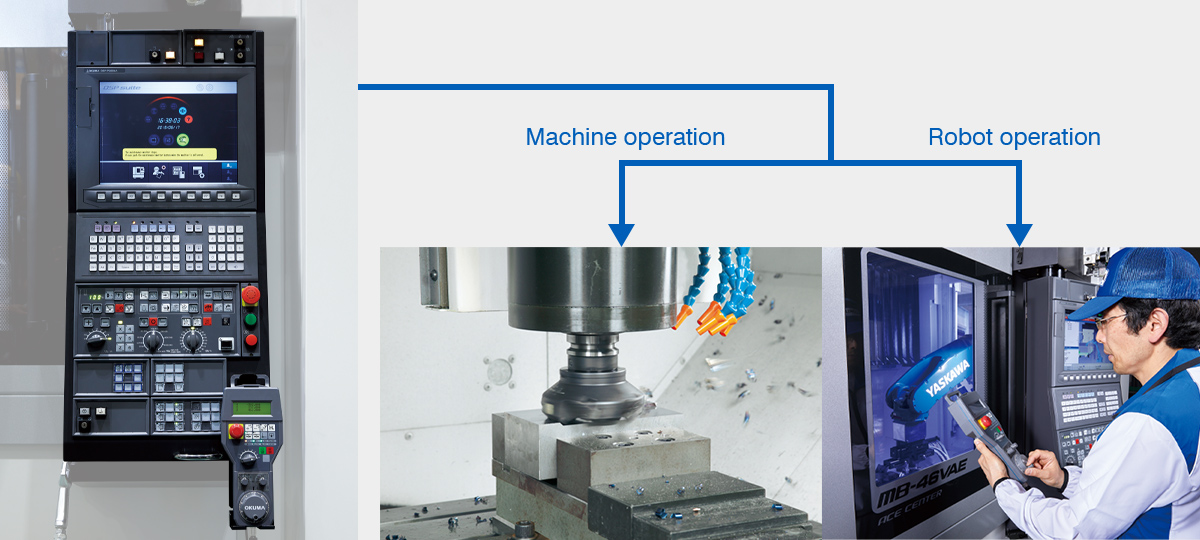 ROID Navi EZ Operating Tool
The robot's motion program automatically creates an optimal, collision-free motion path, simply by setting the motion according to the guidance system. Even beginners in robotics can learn the ropes to operate from day one.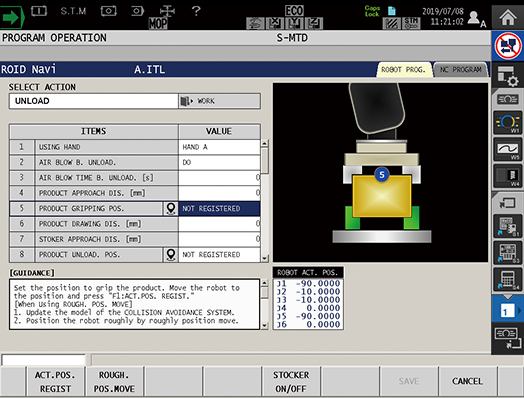 With simple operation settings, the robot operates in an optimal route in a compact space.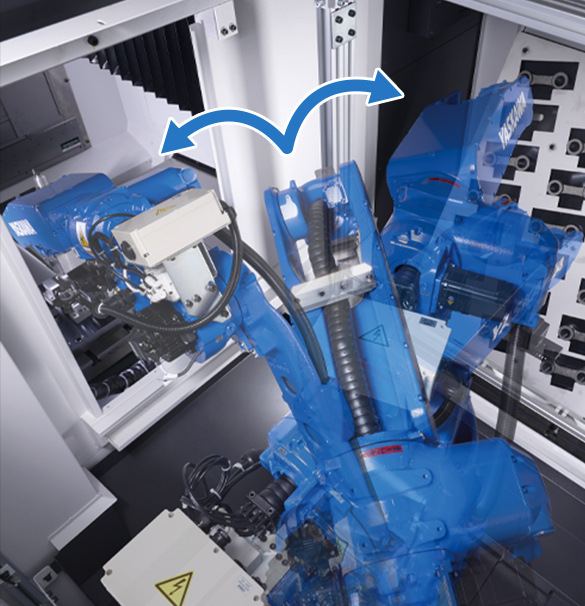 Quick startup
Easy installation with systems packaged for production. Automated systems ready to go in as little as one day.
One day from installation to operation start-up
STANDROID operates in three easy steps: positioning → installation/wiring → simple operation with ROID Navi. Of course there is no need for a system integrator. Because it is an integrated robot cell, relocation with a forklift is also possible.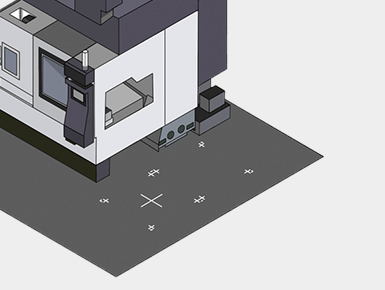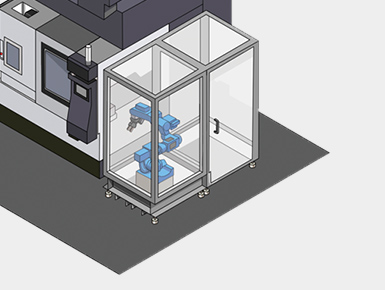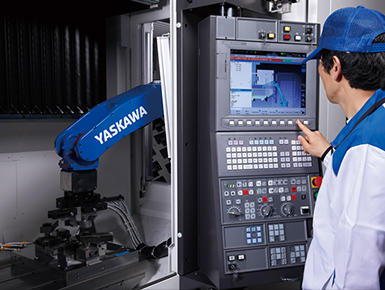 Flexibility
A variety of packaged units are ready, to help build high-performance automation systems.
Package units that greatly expand the range of possible applications.
Many package units have been designed to meet the workpiece, lot size, scope of automation, and other production requirements.
Package units can be selected according to the production mode, and an optimal automated system can be built.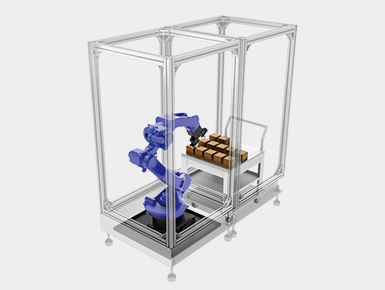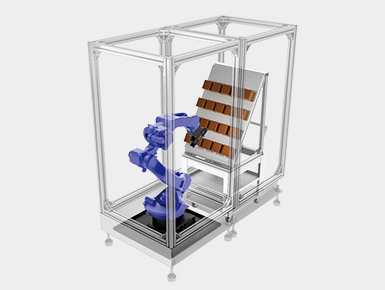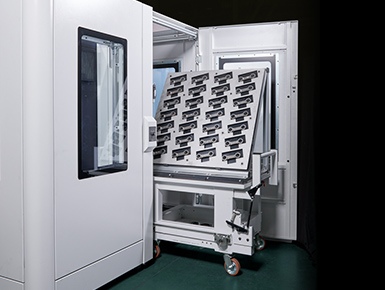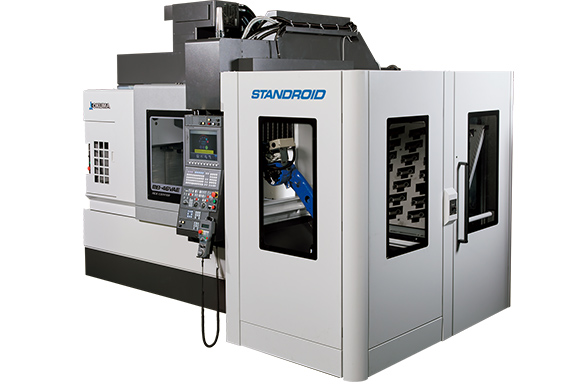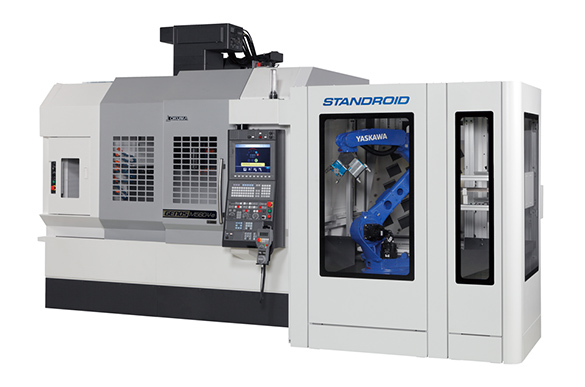 Vertical Machining Centers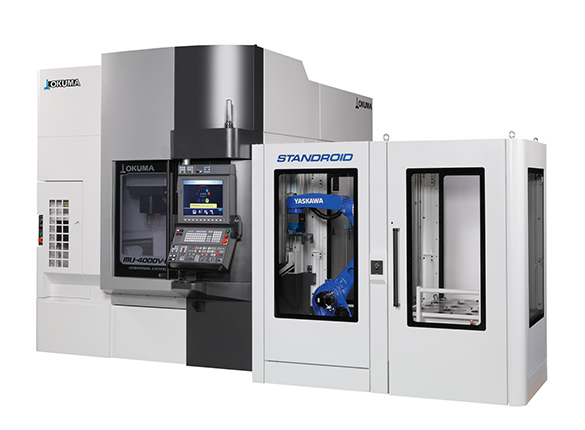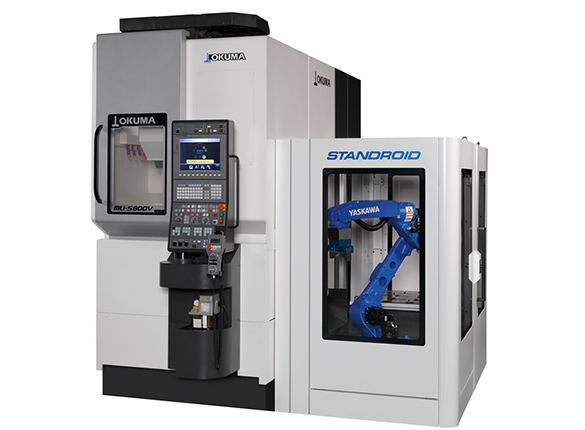 5-Axis Vertical Machining Centers