Takenaka Seisakusho Co., Ltd.
Case Studies
—Why Okuma was chosen
To accelerate automation and laborsavings made possible by the LB3000 EX Ⅱ ARMROID for flexible operations
Takenaka Seisakusho Co., Ltd.
Industry

Development and manufacturing of nuts, bolts, and electronic devices
Machine Shop Issues
With fluctuating one-piece to hundreds of pieces in high-mix, build-to-order production, we wanted to save labor and increase machine operation…
We recognized that laborsaving and automation are essential to increase productivity, but a good automation system could not be found because instead of mass production, we receive orders for a wide variety of products. Teaching is complicated for industrial robots and dealing with the manufacturer in case of trouble was also a concern.
The Okuma machine selected to solve these issues.

The decisive factor for installing ARMROID.
More than anything, it is compact and easy to teach.
I was convinced that this would increase our machine operating rates and improve productivity.
The first thing that caught my eye was the extremely compact size of the robot arm built into the machine. I was also surprised that the machine and robot operation panels were combined into one, which made it easy to use and teach. I am convinced that if we can take a step toward automation and save labor, we can make great strides in work style reform.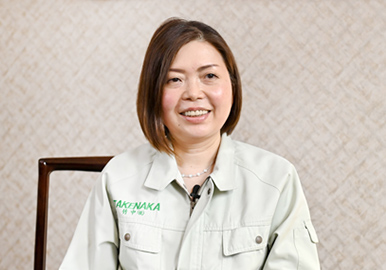 Results after Installation
Operating rate: 20%~40% improvement
Unmanned operation is possible day and night, and the time required for manual part load/unload by operators is reduced, which improves the operating rate of a single machine by 20 to 40% compared to a similar machine without ARMROID.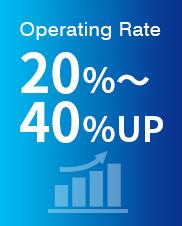 Impressions after installation
Flexible and easy to use!
We realized that the entire size is more compact than imagined compared to the usual retrofitted robot systems. Moreover, the workpiece stocker can be easily moved with one hand, so as a standalone CNC lathe this flexibility lets us do manual single piece jobs or turning applications for rush orders.
And above all, the machine shop operators were pleased with its ease of use. ARMROID automatically generates the movement path with no in-machine collision simply by indicating the start and end points. This peace of mind is great.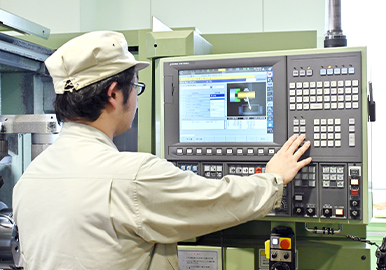 Operating rate improves, and makes possible unmanned night operations
With ARMROID, the preprocessing for bolt rolling can be automated, which supplies operators more time to focus on jobs for other machines — resulting in visibly improved operating rates. In addition, unmanned operation at night has become possible, and bolt production efficiency has improved. (Keisuke Kinoshita , Factory Manager, Division of Bolts )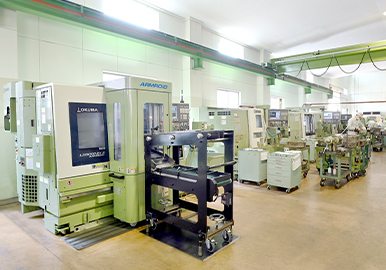 Customer Information
Takenaka Seisakusho Co., Ltd.
(Higashi-Osaka City, Osaka Prefecture)
Founded in 1935.
Business strengths include the manufacture of nuts and bolts made of various special steel alloys, machine parts in general, with various surface treatments focused on high-performance anti-rust coatings for nuts and nuts, as well as the design, development, and OEM of related power electronics engineering.
Highly evaluated nuts and bolts with proprietary surface treatments are delivered to petroleum and chemical plants, and to bridges, subways, nuclear power plants and other infrastructures throughout the world.