Kohoku Industry Co., Ltd.
Case Studies
—Why Okuma was chosen
After installing the MB-46V and ADMAC-Parts,
with thorough support from Okuma, setup times and costs for
machining irregularly shaped parts have been greatly improved.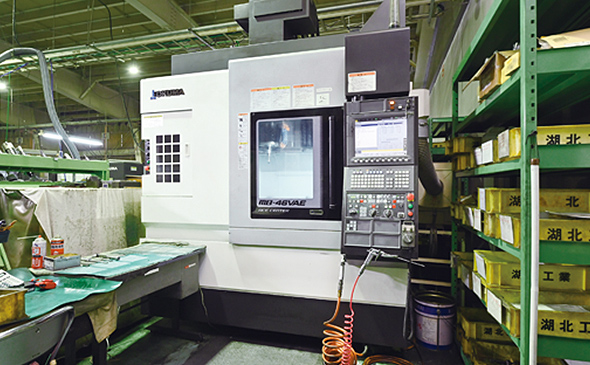 Industry

Highly accurate machining of cutting components, mainly loom parts
Kohoku Industry Co., Ltd.
Machine Shop Issues
We wanted to machine irregularly shaped cast parts quickly
and easily with 4-axis machining using a familiar CAD/CAM system
The most complicated process in machining irregularly shaped castings is the workpiece clamp. Every time the workpiece setup is changed to perform various operations, the machining accuracy is affected. We wanted to install a machine that would manage process-intensive operations and reduce setup times in high-mix production applications. If possible, we wanted to create part programs with a familiar CAD/CAM software and make use of the know-how we already have.
The Okuma machine selected to solve these issues.

The decisive factor for installing the MB-46VAE.
Installing the MB-V with an emphasis on ADMAC-Parts compatibility and advice from Okuma's Digital Solution Section were successful in developing new methods.
We have been using the MX-45VA (MB-46V previous generation VMC) for more than 20 years, and we highly evaluate the unchanging rigidity and machining accuracy. We chose the MB-46VAE to expand our equipment capacity based on not just the price of the machine, but also with their careful explanations of the effectiveness the added value would produce. In addition, the voice from the shop floor saying that "our familiarity with ADMAC-Parts is important" was also a major factor in machine selection.
Even after installation, advice from Okuma's Digital Solution Section helped us develop new applications that achieve maximum machining accuracy and productivity improvement with minimum capital investment. This became an extremely valuable machine installation for our company.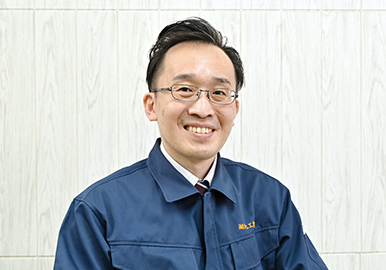 Results after Installation
Programming time: 1/2 or less
By changing the approach of CAD/CAM arrangements for horizontal machining centers and applying them for vertical machining centers, the programming time instantly reduced to less than half. This was the decisive factor that made our development of a new application possible.
Productivity improved by about 20%
The MB-46VAE has achieved high-accuracy and process-intensive machining, and the application of ADMAC-Parts for a horizontal machining center has also contributed to improving productivity by about 20%.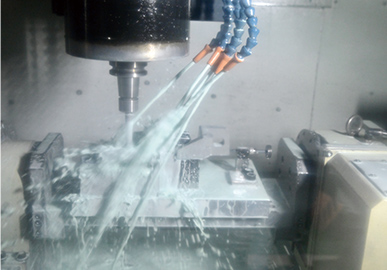 Impressions after installation
Okuma's advice overturned the preconception that "Vertical MCs require CAD/CAM solely designed for vertical MCs."
We have been using ADMAC-Parts (Okuma's CAD/CAM system for parts machining) for 18 years to create the programs. Even for me, it was difficult to create a 4-axis part program with a rotary table attached to the MB-46VAE. So when I explained our situation to Okuma's Digital Solution Section, which I consult with daily, their reply was "MB-Vs are vertical machining centers, but it's possible to modify ADMAC-Parts software used for horizontal machining centers." After immediately requesting that modification, to my surprise our programming time became less than half of what it used to be.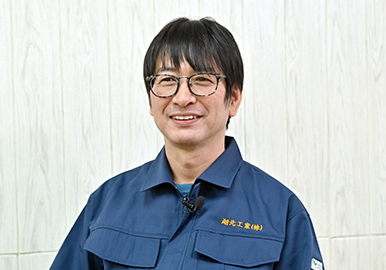 "Innovative engineering," the premise of MB-V and ADMAC-Parts reliability
The reason for choosing Okuma machines is, for example, when cutlery manufacturers ask, "Can you really do this kind of machining?", they want to know, "What machine do you use?" When I answer, "We use Okuma MB-Vs," they respond with, "Then, that's good." And that is reassuring.
The Thermo-Friendly Concept is effective for us here (located in Nagano) where it gets very cold, and recently it has also become quite hot in the summer, so we do rely on it. In 2018, we announced the "Easy 4 Method" for dramatically easier 4-axis machining, but the premise of this method is the performance of the MB-V which enables high-accuracy machining without worrying about thermal deformation. Also, the use of ADMAC-Parts, with its high degree of perfection as a CAD/CAM system for parts machining is amazingly effective. It is no exaggeration to say that this is a new engineering process born by making full use of Okuma's technology.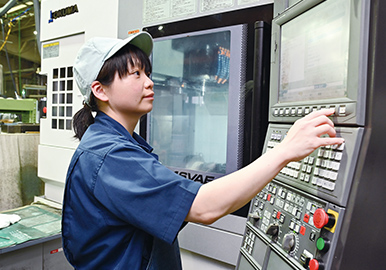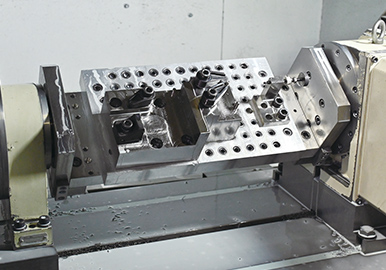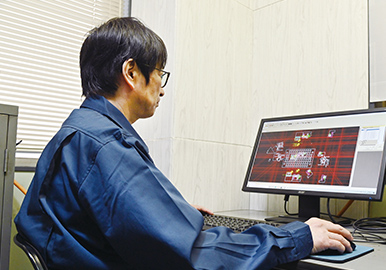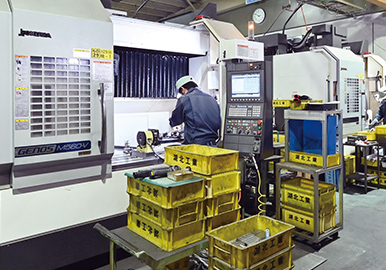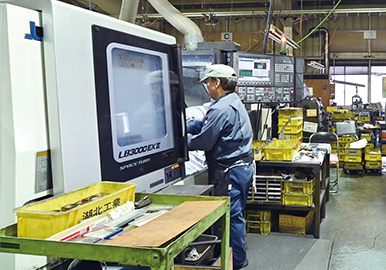 We have many Okuma NC lathes and machining centers.
Customer Information
Kohoku Industry Co., Ltd.
(Shimosuwa-cho, Suwa-gun, Nagano Prefecture)
Founded in 1946. We develop high-accuracy machining of cutting components centering on loom parts. We also specialize in designing and producing fixtures, and in 2018 we developed the "Easy 4 Method" combined with 4-axis machining to improve productivity. Furthermore, with the slogan "Make It Easier" (making 'monozukuri' easy), we explore innovative technologies every day, and our efforts have been highly evaluated by our business partners.