Watch the videos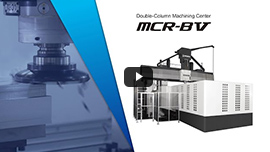 Heavy-duty machining and on-board gauging

Highly efficient heavy-duty machining and high-efficiency machining.
A general-purpose machine for a variety of applications from
high-accuracy machining to heavy-duty cutting
Providing stable machining accuracy even during long runs, from heavy-duty cutting of steel and castings to highly efficient machining of aluminum. One MCR-BV handles a wide range of applications.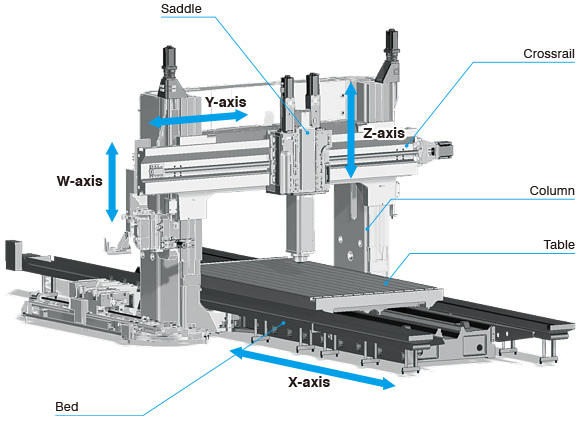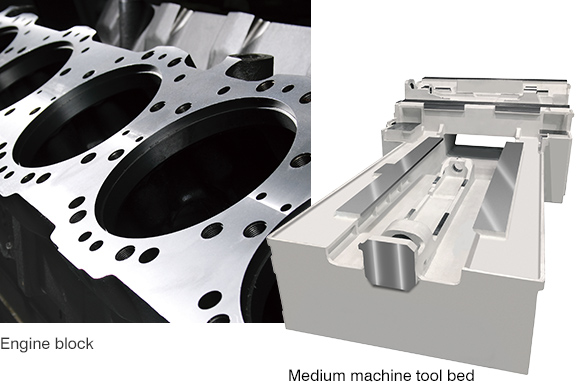 Industries
Being used by machine tool, aircraft, railcar manufacturers and in various other core industries that require higher product accuracies.

Feature
01 High accuracy High accuracy machining specs are standard
3D Smart Calibration System Calibrates spatial accuracy
Automatic and easy measuring of spatial accuracy with the calibration master and touch probe. Calibrating machine accuracies by any operator is easy.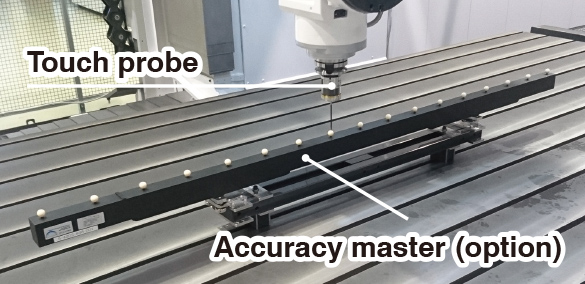 Thermo-Friendly Premium
Thermal deformation control for the large machines
Even for large machines where suppressing thermal displacement is difficult, high dimensional stability is achieved not only when ambient temperatures change, but also for machine start ups or machining restarts.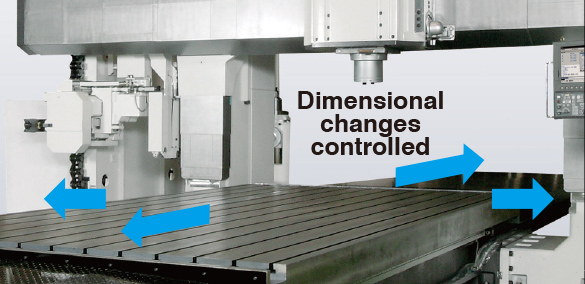 Accuracy Stability Diagnosis Function
Self-diagnosis of changes in machine accuracy
Self-diagnosis of machine accuracy changes due to uneven factory temperatures and floor thermal deformation.
AbsoScale (X-Y-Z-W axes)
Improved positioning accuracy for each axis
02 High efficiency Spindle with high torque and output integral motor/spindle: standard
Integral motor/spindle with high torque and output
Handling everything from powerful cutting to high-accuracy finishing.
Machining capacity:

1,170

cm3/min
(Material: S45C; Z-axis protrusion: 600 mm)

Spindle speed:

6,000

min-1
(integral motor/spindle)

Max output:

43/37/30

kW (57/50/40 hp)
(10 min/cont (high speed) / cont (low speed))

Max torque:

1,406/981

N-m
(10 min/cont)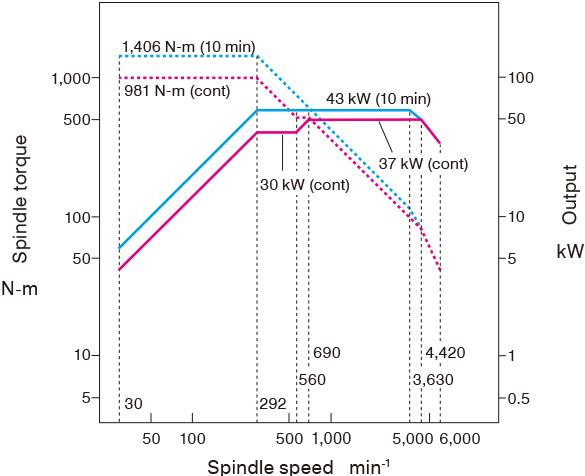 03 Attachment head variations More than 100 types available
Over 100 attachment head types to choose from
A wide variety of attachment heads are available, including the NC-BC universal head with integral motor/spindle (option). Machining parts with complex shapes can be handled by one machine, greatly improving productivity.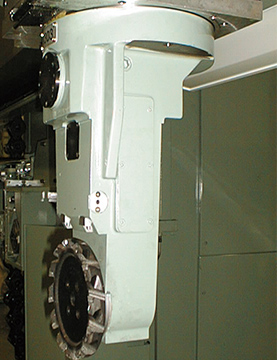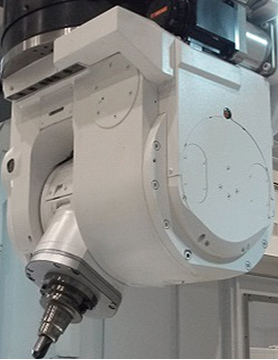 Note: The data shown here represent "actual data," which may not be obtained under different environmental, machine specifications, tooling, cutting, and other conditions.
Highlighted Specs
Item
Unit
MCR-BⅤ
Effective width between columns
mm (in)
2,650 to 3,650 (104.33 to 143.70)
Table working surface
mm (in)
2,000 × 4,000 (78.74 × 157.48) to 3,000 × 12,000 (118.11 × 472.44)
Spindle speed
min-1
6,000
Tool storage
tools
50
Motor
kW (hp)
43/37/30 (57/50/40) (10 min /cont (high speed) / cont (low speed) )
Machine size
(W × D × H)
mm (in)
7,370 × 10,730 × 6,420 to 8,340 × 27,930 × 6,700
(290.16 × 422.44 × 252.76 to 328.35 × 1,099.61 × 263.78)