Development of the LU-S1600 simultaneous 4-axis CNC lathe

22 Nov 2012
The LU-S1600 simultaneous 4-axis control CNC lathe was developed as the best choice for shaft workpiece machining in mass production fields such as automobile parts.
These lathes were the world's first simultaneous 4-axis CNC lathes, developed in 1975, and the series boasts sales of 20,000 units. Taking advantage of the experiences of leading manufacturers, huge productivity improvements have been achieved to meet the globally expanding demand for automobile parts machining and other applications.
The LU-S1600 has high machining capacity thanks to its slide guideway structure and a highly rigid bed for full use of simultaneous machining with the upper and lower turrets, a large working range that can handle shaft workpieces up to φ60 mm and chuck workpieces up to φ160 mm, and stable high-accuracy machining with Okuma's Thermo-Friendly Concept. All this gives high productivity in mass-production machining.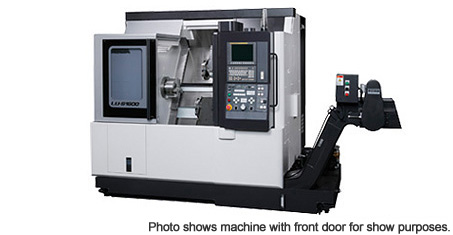 LU-S1600