Reasons why
Okuma is chosen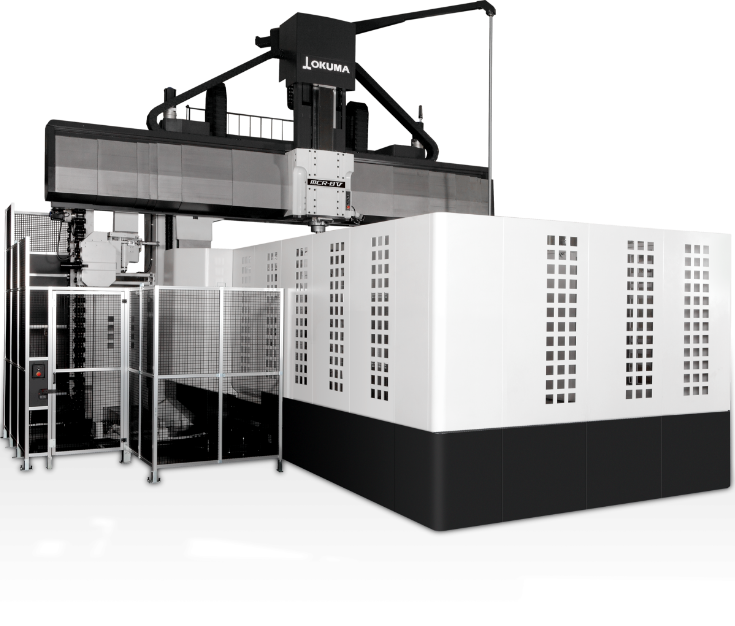 Reasons why Okuma is chosen
[ Japan Quality ]
Cumulative Sales:
10,000
Units
Okuma leads manufacturing in Japan
Okuma provides high-quality products to a wide range of industrial sectors including semiconductors, cameras, smartphones, automobiles, medical equipment, aerospace, shipping and photovoltaic power generation. We attach importance to "Made in Japan" and about 90% of our products are produced in the country.
As a leading machine tool manufacturer in Japan, we are also highly praised in technical papers and by experts.

We contribute to
"Japanese Quality" throughout the world!
[ Thermo-Friendly Concept ]
Outstanding

Thermal Deformation Control Technology
With its unique thermal deformation control technology, Okuma has established credibility in the machining of large parts as well
A major challenge in the machining of large parts is to ensure high accuracy. We have developed a thermal deformation control technology by thinking outside the box with the concept of "working with temperature changes." This technology, named Thermo-Friendly Concept (TFC), optimizes the control of machines despite changes in the ambient temperature to maintain stable dimension accuracy even when large workpieces are handled.

*(2) Results in a model with Thermo-Friendly Premium Specs (MCR-BV)
Achive high accuracy machining even when large models are machined.
[ The One and Only ]
High accuracy and
user-friendliness 
Okuma offers high speed and high accuracy as your single source for machine & control
Okuma is a machine tool manufacturer working as your single source for machine and control and our in-house development includes not only controllers but also motors, servo drive units and encoders. That is why we can develop unique technologies and functions internally and provide them to our double-column machining centers. 
Okuma's concept of taking responsibility for all products in an integrated manner is reflected in the development of unique products, as well as intelligent technologies, which directly help customers improve productivity.

We offer high accuracy and user-friendliness
to machine shops