Okuma Smart Factory

In 2019, with the same concept based on Dream Sites 1 and 2 at the Okuma headquarters plant,
the new Kani Plant Dream Site 3 (DS3) started operations.
DS3 is a large machine shop that produces parts for machining centers.
It achieves "mass customization" by using the experience developed in DS1 and DS2.
In addition, robot and FMS automation has been put on the fast track,
enabling unattended operation for 72 hours.
Another smart factory — more advanced
Cutting-edge smart machines
The DS3 is achieving improved productivity by being equipped with the latest Okuma machine tools like the ARMROID Next-Generation Robot System with an articulated robot built inside the machine tool work envelope and the MULTUS U4000 LASER EX Super Multitasking Machine with laser processing technology.
Advanced automation and unattended technologies
The robot is used for continuous unmanned operation as well as labor savings, such as part load/unload and gripper changing.
In addition to robot and FMS applications, other systems automate the cleaning, chip collection, and coolant supply operations.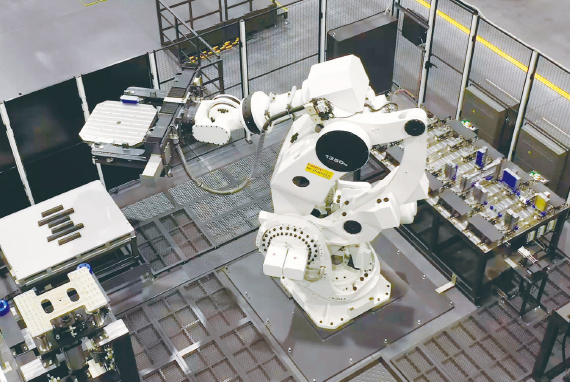 Effective IoT
Machine tool as well as robot operations are "visualized," and productivity is improved through operational analysis.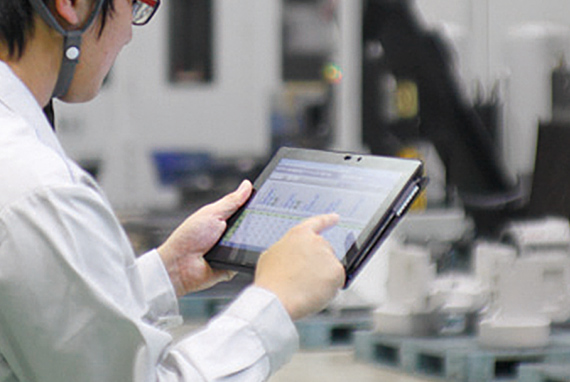 DS3Dream Site3
DS3 began operations in 2019 and machines parts for vertical and horizontal machining centers.
| | |
| --- | --- |
| Completed | 2019 |
| Building floor area | 9,600m2 |